Browsing all articles in News and Updates
Vacation Bible School is coming. "Weird Animals"! Starts Sunday, August 10th at 10:15 am and also 6:15 PM. Monday (8/11), Tuesday (8/12) and Wednesday (8/13) at 6:15 PM. Ending each night at 9:00 PM.  We will also be taking an end of VBS field trip on Thursday the 14th to see some real live animals!
It is time to register your child so we can make the time together special. You can call 632-2924 to register or email at life@hanover4square.org, or comment on this post. What we need is your child's name, age. It is going to be 'FUN'!
Join us Sunday, August 17th, for our annual church picnic at Penn Grove Retreat Center.  This year we will be having our morning worship service at the camp as well, followed by lunch.  Mark your calendars and invite a friend!
Sunday, August 11th
Camp Celebration Sunday!
Wear your camp shirt and think of something you may want to share about your time at camp!
You're encouraged to invite those great people who sponsored you!!!

Friday,  August 16th
Children's Church Back to School Party!
6:00 – 8:00 pm
Children's Church Room
Pizza, games, music, and  duck-tape??!!!!?
Bring your old back-pack for a special game!

Sunday,  August 25th
YOUth Group "Back to School Night"!!!!
6:00 – 7:30 pm
Main Church
Pizza, games, worship, prizes…
Come and get encouraged to go into this year with confidence and courage in God!
Bring your friends along!!
Has been stopped for now.  Mitch and his family will be going back to Uganda Jan. 21, 2013.
You can follow more of Mitch's journey @ http://helpsend.org/mitchmaryellen for sermons, books and articles on the subject.
We will be holding our annual Christmas Dinner beginning at 5:00 pm in the Fellowship Hall (basement) on Saturday, December 11th. The church will be supplying turkey, mashed potatoes, and drinks. Please join us with a side dish or dessert, your family, your friends, and your fellowship.
Please sign-up as soon as possible, and let us know how many will be attending and what dish you will be bringing.
Join us in sharing the love of God by helping people stay warm as they welcome Santa to town. We will need help with mixing, transporting, and handing out the delicious hot chocolatey goodness the morning after Thanksgiving. Please see Dusty Shue if you are interested in helping.
Please take a few minutes to review the training videos below!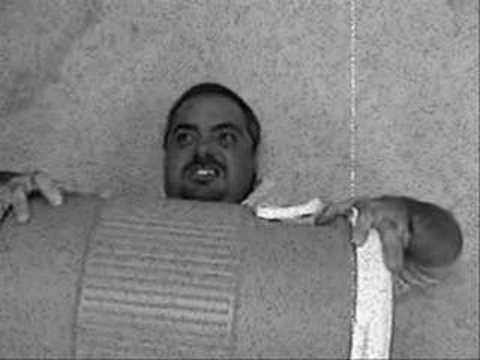 Marriage Seminar
February 8-9, 2013
Gettysburg Foursquare Church
So, we've had some questions about how to download a sermon from our site so you can listen to it on your mobile device, mp3 player or burn it to a CD.  Here's a quick tutorial on how to do just that.
Click on the following link:  iTunes.
(Or look at the top of the Sermons page for the section that says Subscribe to Podcast, and click on iTunes.)
The page will open in a new window.
The page will have a list of the latest sermons.
Under each sermon title will be a grey box titled Media Files followed with a web address.
Right click on the web address and choose Save Link As.
After that it will bring up the explorer for your computer and you can save the mp3 file on your computer.
That should do it!  If you get stuck or need some help just shoot us an email to:  mitch@hanover4square.org.
Please help raise funds for kids camp (50%) and the Codorus Blast (50%). Get your sales papers today and return your order forms by Sunday, May 20th. Sub pick-up will be May 30th from 6-7 pm.
Give Mom the day off and treat her to a FREE breakfast courtesy of Hanover Foursquare Church!
When:  Sunday, May 13, 2012 – 8:00 – 9:30 am
Where:  Hanover Foursquare Church Fellowship Hall
Cost:  FREE!
Search the site
eNews & Updates
Sign up to receive breaking news
as well as receive other site updates!
Service Times
Sundays:
10:15 am - Morning Worship
Wednesdays:
7:00 pm - Practicing the Presence
Popular Sermons